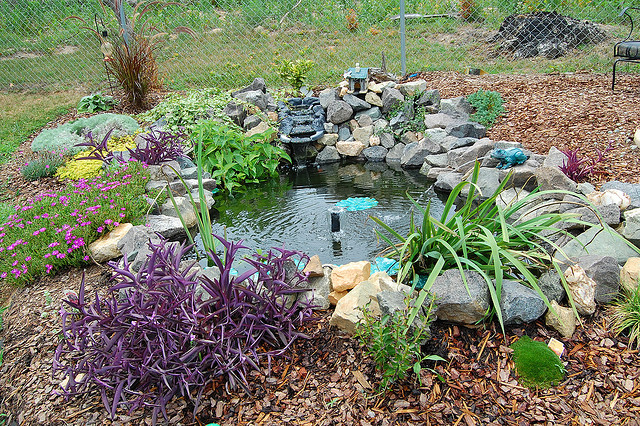 Water Features, Pond Maintenance and Cleaning Chicago, IL
Pond Boy Water Gardens offers Pond Maintenance service that is second to none in Chicago, Elmhurst, Schaumburg, Oak brook and many other cities in the Chicagoland area. If you need Pond Maintenance or repairs, Pond Boy Water Gardens is the company to call (Click here for more information on Custom Ponds and Pond Construction). Our reliable crews of trained professionals provide premiere Pond Maintenance for our long term maintenance customers, and they will provide it to you too. So why not enjoy the beauty of your Water Features without the hassle of maintaining and cleaning it? Leave the work for the professionals. Pond Boy Water Gardens deal with Water Features all day long so there is nothing we haven't seen before. From a leak to a hole, we can fix anything and make your Water Features run like new!
Our Water Features and Pond Maintenance Includes:
    Spring cleaning
    Winter closes
    Filter cleaning
    Water pump removal for winter
    Aeration pumps
    Pond heaters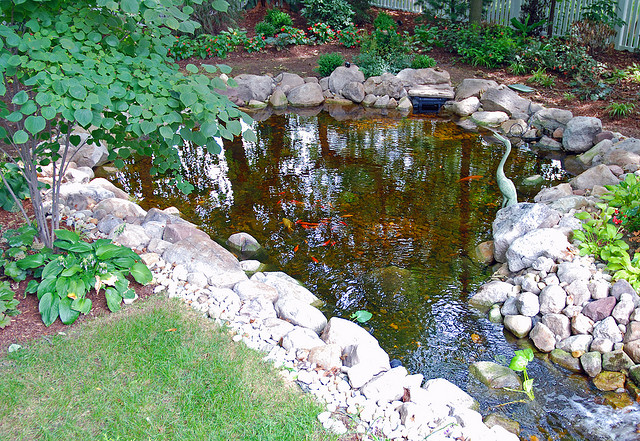 Cleaning and Maintaining Ponds
More work goes into cleaning and maintaining water features than most people think. Every rock, every corner need to look presentable and all the dead or dying brush needs to be taken out or removed. Pond Maintenance is a very important job and Pond Boy Water Gardens performs this job beyond the jobs standard. We make sure that not only is your pond presentable when we are done, but we make sure it looks so good that you are going to want to go out of your way to show it off. We stand by our products and our services, especially our Pond Maintenance and cleaning service. Don't forget, waterfalls are also a part of your pond (Click here for more information on Koi Ponds, Waterfalls, and Water Gardens). We make sure your waterfall is as clean as can be so nothing throws off the great look and feel of your backyard Water Garden.